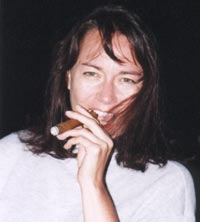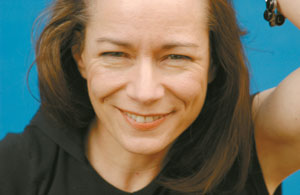 Jessica Gryphon/Philadelphia Weekly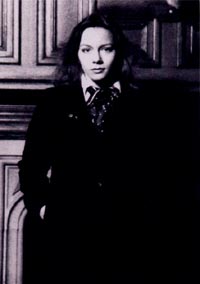 Author's Biography
Diane Ayres is not like the other girls. After attending a women's college in the mid-70s, she was largely preoccupied and seemingly content to write fiction for its own sake. Then in 1998 her work was discovered by a distinguished New York editor whose enthusiasm set off a chain of events leading to the publication of her debut novel, OTHER GIRLS, in 2002. The book is now available in trade paperback, and Ayres is currently working on two others.
An alumna of Chatham College in Pittsburgh, Ayres graduated with English honors and the Beatrice Lewis Memorial Book Award for creative writing. She became a contributing editor at Pittsburgh magazine, and was also offered the unique opportunity to become the assistant project director for a touring exhibition of priceless Elizabethan manuscripts from the Folger Shakespeare Library, which was installed at the Carnegie Museum of Art in 1980. The city-wide event was such a success that she and the project's director were nominated together for Pittsburgh's Man of the Year Award in the Arts. At the age of 23, Ayres was the youngest person ever to be nominated, and one of very few women.
When the Shakespeare exhibit moved on, Ayres said goodbye to all that, and gave in completely to her compulsion to write fiction. She surfaced about four years later with a nine hundred page novel entitled The Tired Heathens. Having returned to the real world, Ayres was hired by the producers at WQED Pittsburgh Public Broadcasting to research the pilot for the award-winning PBS documentary series, "Conserving America."
In 1985, Ayres moved to Philadelphia where she continued to write and take on a variety of special projects and less complicated odd jobs, such as posing in a studio as an artist's model or shovelling a ton of top soil from the back of a pick-up truck belonging to her sister, whose landscaping business employed only women. She also worked as a research assistant in the department of oncology at Children's Hospital of Philadelphia, interviewing the parents of children with brain tumors for a group of epidemiologists from Johns Hopkins setting up the country's first brain tumor registry. She began to get freelance work as a researcher and editorial consultant for writers of magazine articles and non-fiction books. And she taught. For many years, Ayres was an instructor of high school students at the annual Young Writer's Conference at Penn, sponsored by the Discovery Program at the University of Pennsylvania. Her wildly popular workshop, "Fiction Addiction," was later expanded into a six-week course at Penn's summer academy.
In the early 1990s, Ayres found herself, accidentally, in the public eye as an advocate for women's health and pharmaceutical safety after experiencing a severe adverse reaction to a powerful new antibiotic. Asked to share her personal story of how the treatment for a very minor infection turned into a medical emergency, for the purpose of warning millions, Ayres appeared on Good Morning America, The Oprah Winfrey Show and Dateline NBC, and was profiled in People magazine and The Washington Post Magazine. Her bravery in telling her tale led to an FDA inquiry into antibiotic safety and a
relabelling of the top-selling antibiotics in America.
In 1998, Diane Ayres's work was brought to the attention of publishing legend Edward "Ned" Chase, the former editor in chief of New American Library and senior editor at Putnam, New York Times Books and Scribner. By then officially retired from the business, Chase continued nonetheless to be involved in editing, writing and reviewing books. He was also serving on the advisory board for an upstart literary publishing house from Boston, along with celebrated authors Saul Bellow and Andre Dubus. Having met Ayres socially (at the Philadelphia home of his daughter), Chase offered to take a look at her work and was so impressed with the unpublished manuscript of OTHER GIRLS that he arranged for it to be acquired by the small house. Unfortunately, during the editing process the house split from its original owner, went independent and lost its most crucial backers.
OTHER GIRLS was later acquired by Kensington Publishing, one of the last major independent commercial book publishers left in America. Kensington published the book in hardcover in May of 2002, and in paperback in December of 2003.
Ayres lives in Philadelphia, where she writes and teaches. She is working on two new novels, and periodically gives intensive fiction-writing seminars at the University of Pennsylvania's College of General Studies.
You can contact her HERE